Get Involved Today
Want to be a part of supporting our mission today? We are so thankful for all our donors, as we are 100% donor funded. There are multiple ways to get involved with Lamb of God. Whether it's through donating, volunteering, or getting involved in our events, talk to us today to see what opportunities are available. Make an impact in your community by supporting our maternity homes and beyond.
Material Support
We always have opportunities for you to get involved by collecting material support as well. Here are a few of our specific needs.
Bathrobes
House Slippers
Body Pillow
Body Pillow Case​
​Laptop
Gift Cards: Vons, Target, Walmart, Trader Joes, Jamba Juice, Starbucks, Bath & Body, Movies (Regal, Regal Edwards, Angelika Theaters)​
​Fun Passes: Zoo, Sea World, Wild Animal Park, Tours​​
For more information, contact Melissa at: melissas@agnusdeifoundation.org. We're here to connect and offer a way for you to serve! Thanks for your consideration.
Pray With Us
Saint Therese of Lisieux
Our Patron Saint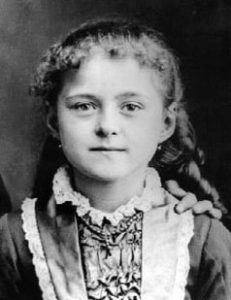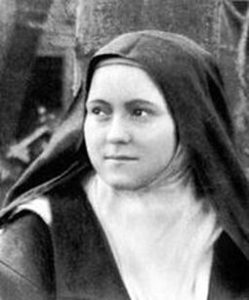 Her sense of commitment led her to a profound experience of the love of God and of neighbor. She never had an easy life, but she did live with a great sense of peace and joy. Her "Little Way" of allowing God to work through her life has become a guiding light for the faithful.
Pray with us for:
For protection over the health of the residents, babies and Staff of Lamb of God Maternity Home.

For an increase in societal acceptance, funding and understanding of the gift of open adoption.
My Novena Rose Prayer
O Little Therese of the Child Jesus, please pick for me a rose
from the heavenly gardens and send it to me as a message of love.
O Little Flower of Jesus, ask God to grant the favors
I now place with confidence in your hands . .
(mention in silence here)
St. Therese, help me to always believe as you did in
God's great love for me, so that I might imitate your "Little Way" each day.
Amen
Contact us today if you or someone you know is in a crisis pregnancy and needs extra support! You are not alone.